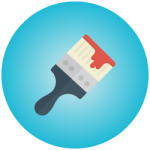 At the January 14, 2019 Board of Directors meeting, the Board approved to send out proposed changes to the sub-association paint color for member comment. The proposed revisions to the sub-association paint colors will provide a new body of color options, by eliminating some of the lessor used colors, and adding new color schemes to the color palette. The purpose of the proposed changes is to add newer paint colors that will enhance the overall aesthetics of the community.
The proposed changes can be found on the Dunn Edwards website links below, for the following sub-associations:
In accordance with California Civil Code §4360, the Association must distribute proposed rule changes, stating the purpose and effect to the membership, at least twenty-eight (28) days before making the change or adopting a new rule. If you have any comments or concerns, please send an email or fax to Management explaining your position.
A decision on the proposed changes will be made at a meeting of the Board of Directors on March 11, 2019 at 6:00 P.M., at Keystone Pacific Property Management, LLC offices at 16775 Von Karman, Suite 100, Irvine, CA.
Should you have any questions, please do not hesitate to contact the undersigned at (949) 838-3248, by fax at (949) 377-3309, or by e-mail at tduhoux@keystonepacific.com. For a copy of this notice, please see the link below:
Notice of Proposed Changes to Existing Paint Colors of Sub-Associations